Sport Clubs – FSU Campus Recreation
Florida State University Trademark Guidelines
Use of Florida State University's name, word marks, trademarks, logos, and/or symbols ("marks") creates an association with the university that needs to be protected. With that in mind, the university allows usage of these marks by officially recognized Sport Clubs, provided such use is in accordance with the standards set out below.
Naming
As Florida State fields NCAA sanctioned athletic teams, each club sport must include "Club" on their merchandise, even if Florida State does not field a team in a particular NCAA recognized sport (i.e. Lacrosse, Water Polo, etc.). This helps prevent confusion with the public as to whether the team is sanctioned by Athletics or is an independent team organized under Campus Recreation.
| Incorrect Use | Correct Use |
| --- | --- |
| Florida State Water Polo | Water Polo Club at FSU |
| | Water Polo Club at Florida State University |
Uniforms & Merchandise
University trademarks and verbiage can be used on uniforms but must be used with the FSU Campus Recreation Sport Clubs shield.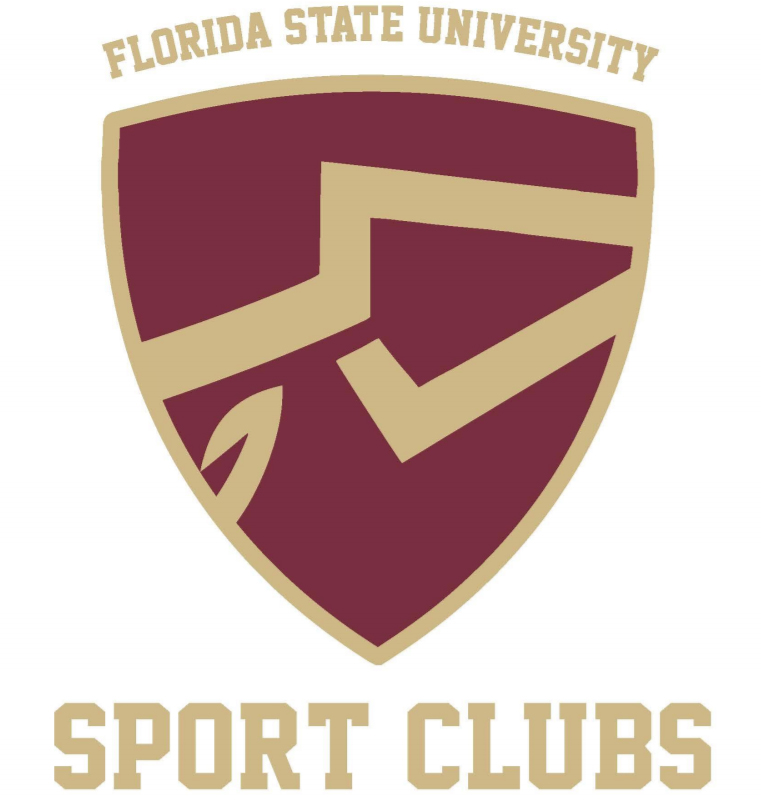 Clubs are permitted to purchase generic Florida State branded apparel to travel in, but any custom apparel must use an identifying statement such as "Club XYZ Sport" or "XYZ Sport Club".
The tribal pattern is not permitted to be used on any merchandise, as this pattern is reserved explicitly for those organizations affiliated with the university's athletics programs.
Competing sideline suppliers of the university's on-field athletic supplier should not be used for and products branded with university verbiage and/or marks (this includes companies such as Adidas, Under Armour, and Reebok).
Licensed Vendors
The Office of Trademark Licensing protects the marks, images and heritage associated with Florida State University, and ensures the proper use and application of those marks.
Licensed vendors have been vetted for product quality, carry required product liability insurance, and are required to sign a labor code agreement, disclose factories, and be a member of the Fair Labor Association.
By using approved licensed vendors, you know you'll get quality goods that will positively reflect the Florida State University name
A list of licensed vendors may be found here.
If a Club Sport team uses a specific or unique product not available from the list of approved, officially licensed vendors, please contact the Office of Trademark Licensing with a request to use a non-licensed vendor and we will work out arrangements for the use of the trademarks on the items.
Sponsorships
Merchandise that contains sponsor logos has to clearly indicate that the relationship is with the club team and not Athletics or the university.

If university's trademarked logos appear in conjunction with sponsor logos, there should be a clear separation (i.e. Sponsor marks are on one side of the item, and University marks appear on the opposite side; sponsor logos appear on the sleeve of the item).

Club sports teams cannot partner with competing pouring rights sponsor of the university.
Fundraising
All fundraising initiatives should clearly indicate it is for a club team, and not a varsity athletic team.