Sport Clubs – FSU Campus Recreation
Florida State University Trademark GuidelinesEffective January 1, 2021
Names
Sport Clubs must include the word "club" in the name of the organization.

Examples include: Florida State Lacrosse Club or Florida State Swimming Club. The word club must be the same size as the sport name.
Logos
Club Sports may create their own graphic logo that includes their official name but may not incorporate any additional Florida State trademark or references into the logo. The club sport name must be included with this graphic.
If the RSO elects to create its own logo, it must be approved by the Division of Student Affairs and Office of Trademark Licensing through NoleCentral.
PRODUCT/MERCHANDISE DESIGNS
University trademarks and verbiage can be used on uniforms but must be used with the FSU Campus Recreation Sport Clubs shield: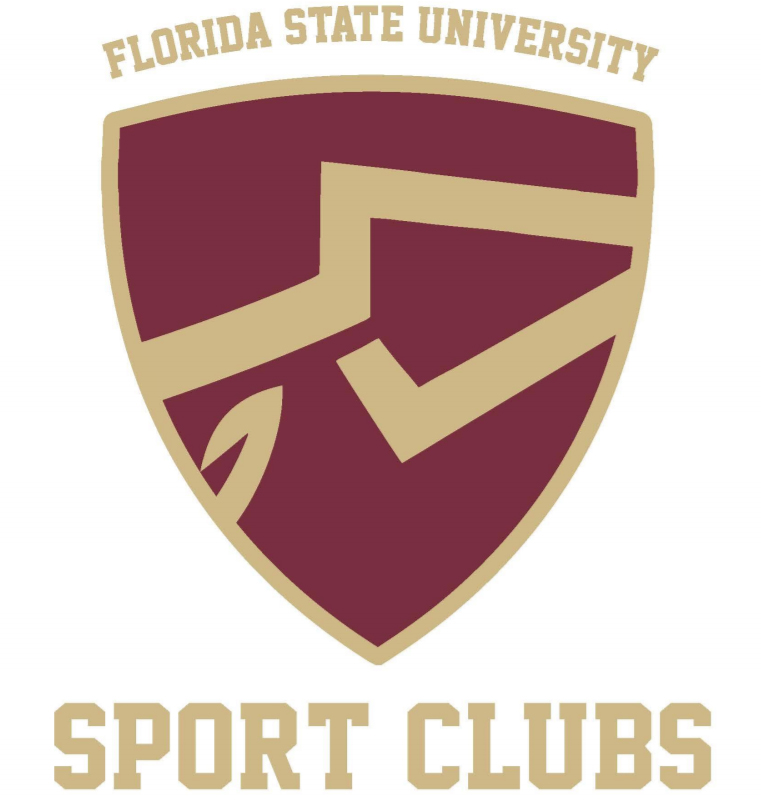 The tribal pattern is not permitted to be used on any club merchandise.
Clubs are permitted to purchase generic Florida State branded apparel to travel in, but any custom apparel must use an identifying statement such as "Club XYZ Sport" or "XYZ Sport Club".
Competing sideline suppliers of the university's on-field athletic supplier should not be used for and products branded with university verbiage and/or marks (this includes, but is not limited to, companies such as adidas, Under Armour, and Reebok).
No representation of any Native American image or identity should be used as a part of an RSO mark or design. This imagery includes, but is not limited to, headdresses, tomahawks, caricatures, and objects being impaled on spears.
Ordering Merchandise
Any product bearing University trademarks must be purchased only from those manufacturers licensed to produce merchandise bearing University marks. Using an officially licensed company to manufacture a product ensures that brand guidelines are met, the company has provided appropriate product liability insurance, and has fulfilled contractual requirements to protect Florida State University and its intellectual property.
Florida State University's licensing program has more than 350 manufacturers licensed to produce a variety of products, many of which focus on servicing internal groups and departments on campus. For a complete list of vendors, including recommendations for your organization, please visit our Licensed Vendor list here.
Use of Third-Party Marks
Use of trademarks or other intellectual property owned by a third party must be approved by that entity in writing and submitted to the Licensing Office along with the desired artwork.
Unauthorized Use
Please note that any use of University marks that does not comply with the University's licensing and approval requirements is unauthorized and may violate Federal and/or state laws. The University reserves the right to take appropriate action when confronted with unauthorized use of its marks.