About Florida State University

UNIVERSITY
Founded in 1851; oldest continuous site of higher education in Florida
Recently the university has averaged over 60,000 applications for undergraduate programs
Total enrollment is nearly 42,000 and is comprised of students from every county in Florida, all 50 states, and 130 countries
In 2021 ranked No. 19 among national public universities in the U.S. News & World Report rankings for National Public Universities
The Jim Moran College of Entrepreneurship, the nation's first stand-alone entrepreneurship college at a public university, recently became FSU's 17th college
Founded in 1947, the Florida State Flying High Circus is only one of two collegiate circuses in the United States
The Florida State University Alumni Association serves the university's more than 361,000 alumni
ATHLETICS
Since Florida State began fielding intercollegiate athletic teams in 1946, the Seminoles have won 18 national championships in nine sports.
Notable former student athletes include: Buster Posey (#8) – MLB; Charlie Ward (#17) – NBA, Heisman Trophy Winner; Chris Weinke (#16) – NFL, Heisman Trophy Winner; Danny Kannel – NFL, TV Personality; Deion Sanders (#2) – NFL, MLB; Devonta Freeman (#8) – NFL; Gabby Reece – Athlete & Model; Jameis Winston (#5) – NFL, Heisman Trophy Winner; J.D. Drew (#39) – MLB; Lee Corso – Coach, TV Host; Tony La Russa – MLB Player, Manager, & Executive; Warrick Dunn (#28) – NFL; Dalvin Cook (#4) – NFL; Myron Rolle – NFL, Doctor
TRADITIONS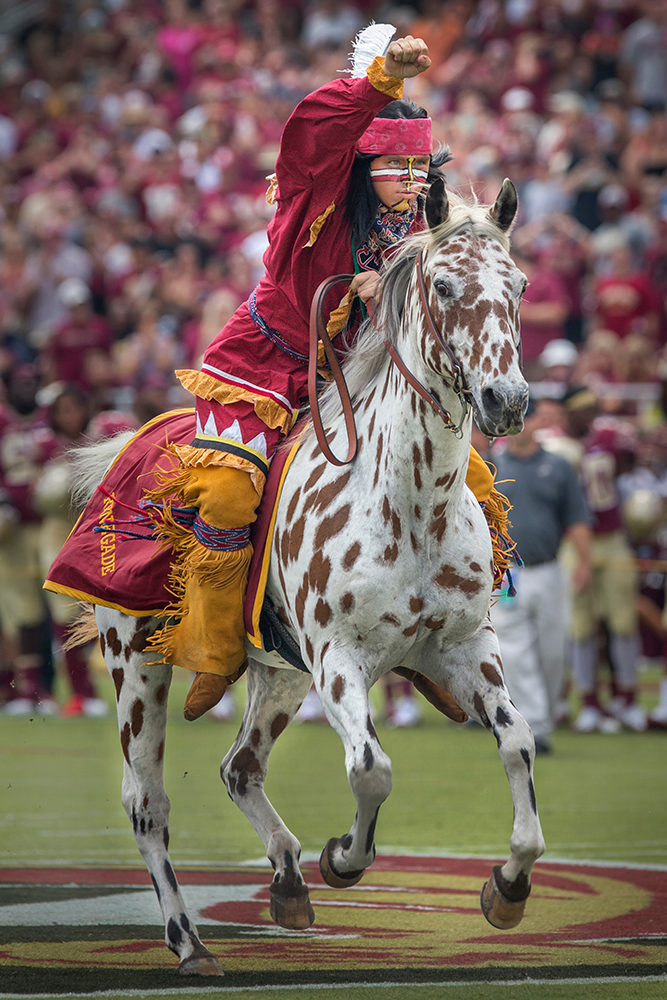 Perhaps the most spectacular tradition in all of college football occurs in Doak Campbell Stadium when a student portraying the famous Seminole Indian leader, Osceola, charges down the field riding an Appaloosa horse named Renegade and plants a flaming spear at midfield to begin every home game. Learn about all of Florida State's athletic traditions at here.
OUR FANS
Key in-state markets outside of Tallahassee are Jacksonville, Orlando, Tampa, and Miami
Outside of Florida, key alumni markets are California, Texas, Georgia, North Carolina, and New York
Over 81% of all students are Floridians, with 3 out of 4 students coming from over 4 hours away
Florida State draws a significant amount of its out-of-state students from Georgia, Virginia, New York, New Jersey, North Carolina, and Texas
60% of football season ticket holders drive over 3 hours to Tallahassee
CAMPUS LANDMARKS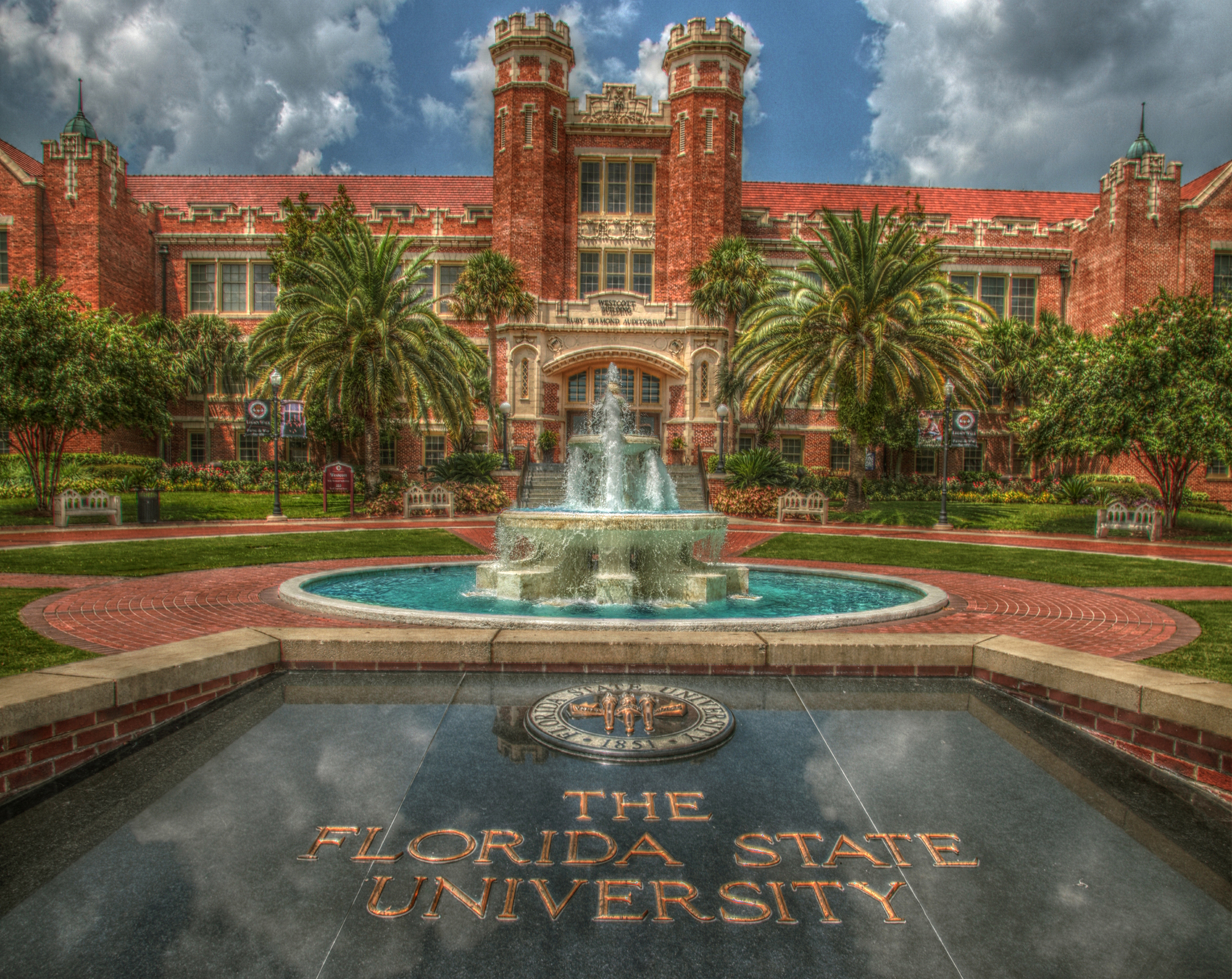 Westcott Building & Fountain
The Westcott Building serves as the architectural centerpiece of the Florida State University campus and houses the university's central administrative offices, including the Offices of the President and Provost. It is the oldest site of continuous higher education in Florida, and home to Ruby Diamond Concert Hall.
The Westcott Fountain was a joint gift from the Florida State College for Women classes of 1915 and 1917 and graced the plaza for over 70 years. Since its initial installation in 1917, the fountain has been a symbol of Florida State University's proud heritage and pays homage to those who came before. There are many stories, traditions and myths surrounding the fountain. One such tradition is getting dunked into the fountain on your twenty-first birthday. This has been a long-standing tradition at Florida State University, and it has been said that you are not truly a Florida State Seminole until you have been thrown into the Westcott Fountain.

Doak Campbell Stadium
Over the past several years, Doak Campbell Stadium has undergone extensive stadium renovations. In the south end, the Champions Club offers a viewing and dining experience that rivals any stadium in the country. Stadium capacity now is just shy of 80,000.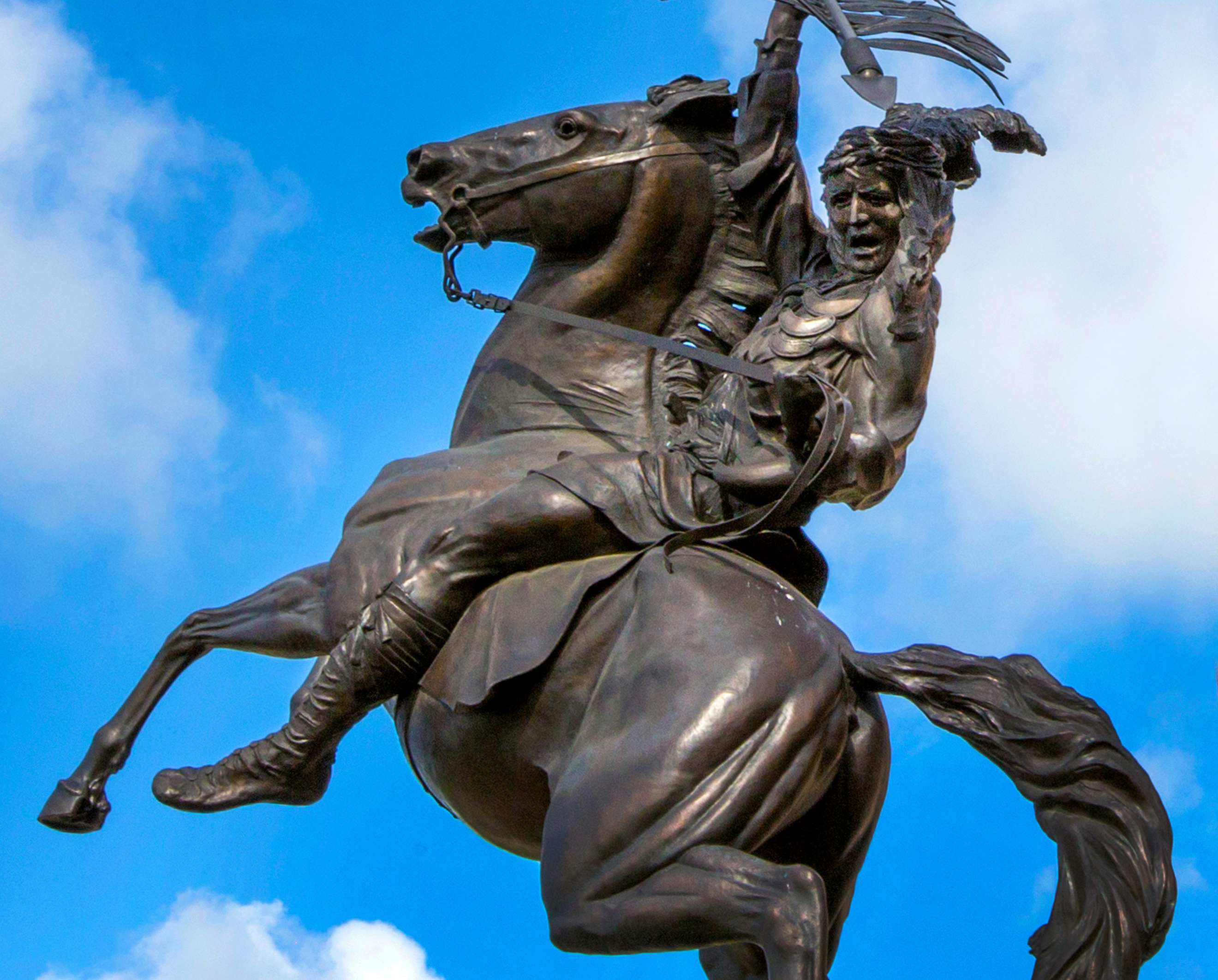 Unconquered Statue
Dedicated on October 10, 2003, Fritz White's bronze statue "Unconquered" was designed to capture the indomitable spirit of the Seminole people and those who have adopted that spirit as a symbol for their university. The massive structure, including its granite-covered pedestal base, stands approximately 31 feet in the air and depicts a spear-brandishing Seminole astride a rearing horse. At sunset the night before each home game, the spear is ignited and burns until sunrise on the next morning after the game.
While casual observers probably will identify the image with FSU's living symbols, Renegade and Osceola, the statue embraces and represents a much broader concept; the unconquered spirit of the Seminole people.
SEMINOLE TRIBE OF FLORIDA
We have the honor of calling ourselves "Seminoles" in admiration of the only Native American tribe never conquered by the U.S. Government. For almost 70 years, Florida State has worked closely, side by side, with the Seminole Tribe of Florida. We continue to seek advice and direction to ensure tribal imagery is authentic and respectful. Florida State University is proud of its longstanding cooperative relationship with the Seminole Tribe of Florida. The Seminole people have suffered many hardships and injustices, but they have remained brave, dignified and proud. The Seminoles are Unconquered. They symbolize what we hope will be the traits of all of our graduates, including our student-athletes. More about the university's relationship with the Seminole Tribe of Florida can be found here.
ADDITIONAL RESOURCES